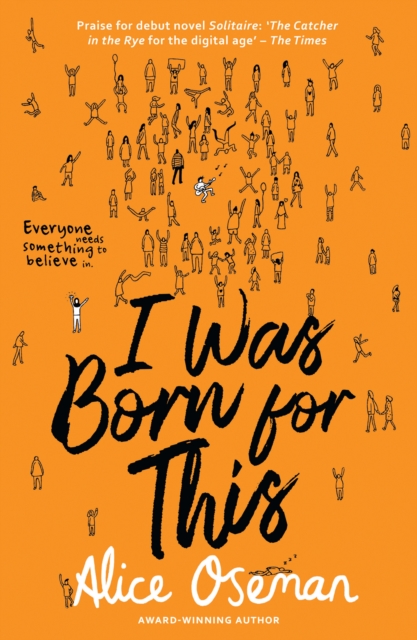 'I'm gonna die. I'm literally gonna die.'
'Wouldn't recommend that,' says Juliet, as if she's been on a two week holiday to Death and gave it a two out of five on TripAdvisor.
For Angel, life is only about one thing: The Ark – a pop-rock trio of teenage boys who are currently taking the world by storm. Being part of The Ark's fandom has given her everything – her friend Juliet, her dreams, her place in the world.
Jimmy owes everything to The Ark. He's their frontman – and playing in a band with his mates is all he ever dreamed of doing.
But dreams don't always turn out the way you think, and when Jimmy and Angel are unexpectedly thrust together they find out just how strange and surprising facing up to reality can be.
Funny and wise, I Was Born for This is a stunning reflection on the power of believing in something - especially yourself.