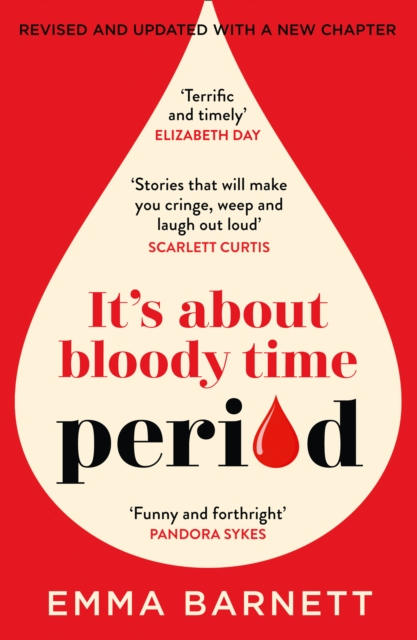 Period
Barnett, Emma
More by this author...
£9.99
Health Politics & Disability Justice
Mental Health & Wellbeing
Feminism
'I wish this book had been written before I stopped having them. I might have enjoyed them more! It's brilliant, informative and funny. Period.' Jennifer Saunders
Revised and updated with a new chapter In this frank, funny rallying cry, Emma Barnett shares her story, as well as those of others, to ask why we've clammed up about menstruation. She'll make you laugh, weep, and maybe squirm, about the natural process that nobody talks about, and smash this taboo once and for all. Because it's about bloody time. Period.
'I want to hear what Emma Barnett says about everything, and this terrific and timely book proves to be no exception.' Elizabeth Day