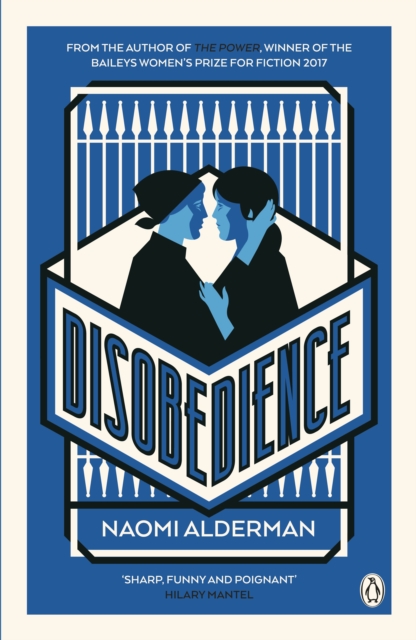 Disobedience : From the author of The Power, winner of the Baileys Women's Prize for Fiction 2017
Alderman, Naomi
More by this author...
£8.99
An insightful and witty novel about finding faith, love and understanding, and the search for the modern world in a place of ancient values.
Ronit has left London and transformed her life. She has become a cigarette-smoking, wise-cracking, New York career woman, who is in love with a married man. But when Ronit's father dies she is called back into the very different world of her childhood, a world she thought she had left far behind. The orthodox Jewish suburb of Hendon, north London is outraged by Ronit and her provocative ways. But Ronit is shocked too by the confrontation with her past. And when she meets up with her childhood girlfriend Esti, she is forced to think again about what she has left behind.
Winner of the Orange Prize for New Writers 2006