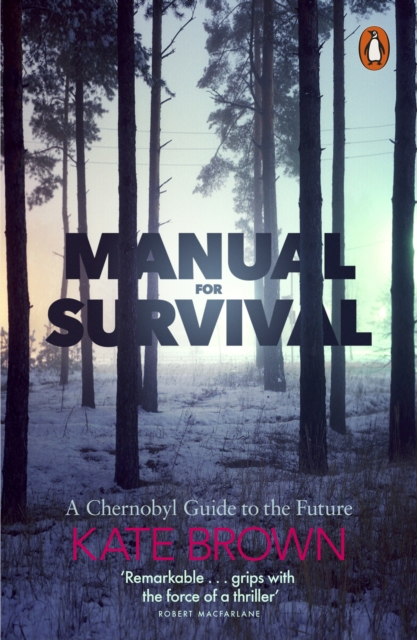 Manual for Survival : A Chernobyl Guide to the Future
Brown, Kate
More by this author...
£10.99
Europe (Including Great Britain)
The official death toll of the 1986 Chernobyl accident, 'the worst nuclear disaster in history', is only 54, and stories today commonly suggest that nature is thriving there. Yet award-winning historian Kate Brown uncovers a much more disturbing story, one in which radioactive isotopes caused hundreds of thousands of casualties, and the magnitude of this human and ecological catastrophe has been actively suppressed.
Based on a decade of archival and on-the-ground research, Manual for Survival is a gripping expos? of the consequences of nuclear radiation in the wake of Chernobyl and a wider plot to cover up the truth, in which scientists and diplomats from international organizations, including the UN, tried to bury or discredit evidence of the health consequences of radiation during the Cold War. An astonishing historical detective story, Manual for Survival makes clear the irreversible impact of nuclear energy on every living thing, not just from Chernobyl, but from eight decades of radiaoactive fallout from weapons development.