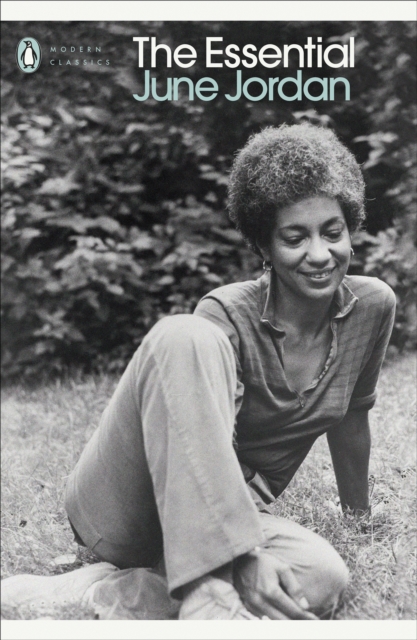 The Essential June Jordan
Trust, The June Jordan Literary Estate, Keller, Christoph, Levi, Jan Heller, Brown, Jericho
More by this author...
£9.99
Anti-racism, decolonisation & post-colonial Thought
Feminism
Activism
Writers of colour
For the poet and activist June Jordan, neither poetry nor activism could easily be disentangled from the other. Her storied career came to chronicle a living, breathing history of the struggles that defined the USA in the latter half of the twentieth century; and her poetry, accordingly, put its dazzling stylistic range to use in exploring issues of gender, race, immigration, representation and much else besides. Here, above all, are sinuous, lashing and passionate lines, virtuosic in their musicality and always bearing the stamp of Jordan's irrepressible personality.
Here are poems of suffusing light and profound anger: poems moved as much by political animus as by a deep love for the observation of human life in all its foibles, eccentricities, strengths and weaknesses. With a foreword by Pulitzer Prize winner Jericho Brown, The Essential June Jordan allows new readers to discover - and old fans to rediscover - the vital work of this endlessly surprising poet who, in the words of Adrienne Rich, believed that 'genuine, up-from-the-bottom revolution must include art, laughter, sensual pleasure, and the widest possible human referentiality.'