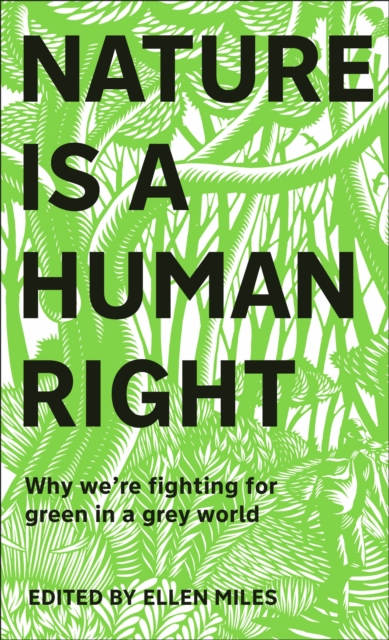 Nature Is A Human Right : Why We're Fighting for Green in a Grey World
Ed Ellen Miles
More by this author...
£14.99
Having access to natural, green spaces is vital to our physical and mental wellbeing. But, as urban development spreads, grey has become the new green. Already, concrete outweighs every tree, bush and shrub on Earth.
Nature deprivation is a fast-growing epidemic, harming the health and happiness of hundreds of millions of people worldwide - especially vulnerable and marginalized groups. To combat this, Nature is a Human Right, founded by Ellen Miles in 2020, is working to make access to green space a recognized right for all, not a privilege. This book has taken root from the mission and vision of the campaign, bringing together a collection of engaging essays, interviews and exercises, curated by Ellen, from a selection of its expert ambassadors and supporters (including authors, artists, scientists, human rights experts, television presenters, TED speakers, and climate activists).
Through each contributor, we discover a new perspective on why contact with nature should be a protected human right, journeying through personal narratives on mental health, disability, racism, environmental inequality, creativity, innovation and activism. This is a captivating and enlightening collection of original writing and ideas that highlights the importance of nature, the threats of nature deprivation, and the work that needs to be done to make our global future happier, healthier and more equal.