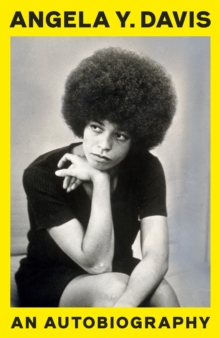 An Autobiography
Angela Y Davis
More by this author...
£20.00
Anti-Racism, Decolonisation & Post-Colonial Thought
Feminism
Women of note
Writers of colour
A powerful and commanding account of the life of trailblazing political activist Angela DavisEdited by Toni Morrison and first published in 1974, An Autobiography is a classic of the Black Liberation era which resonates just as powerfully today. Long hard to find, it is reissued now with a new introduction by Davis, for a new audience inspired and galvanised by her ongoing activism and her extraordinary example.
In the book, she describes her journey from a childhood on Dynamite Hill in Birmingham, Alabama, to one of the most significant political trials of the century: from her political activity in a New York high school to her work with the U.S. Communist Party, the Black Panther Party, and the Soledad Brothers; and from the faculty of the Philosophy Department at UCLA to the FBI's list of the Ten Most Wanted Fugitives.
Told with warmth, brilliance, humour, and conviction, it is an unforgettable account of a life committed to radical change.