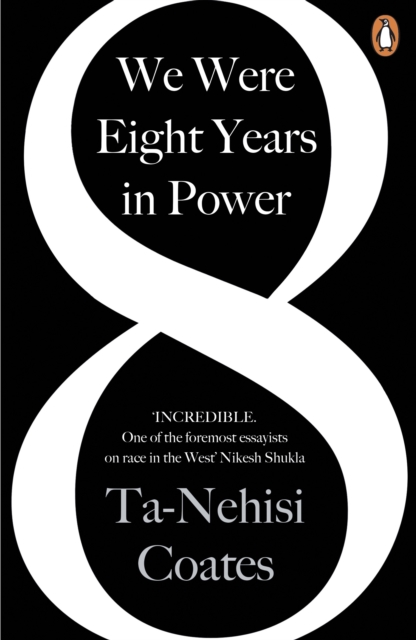 We Were Eight Years in Power : 'One of the foremost essayists on race in the West' Nikesh Shukla, author of The Good Immigrant
Coates, Ta-Nehisi
More by this author...
£9.99
Anti-Racism, Decolonisation & Post-Colonial Thought
Writers of colour
R'I've been wondering who might fill the intellectual void after James Baldwin died. Clearly it is Ta-Nehisi Coates' Toni Morrison
'Searing. One of the foremost essayists on race in the West... [He] is responsible for some of the most important writing about what it is to be black in America today' Nikesh Shukla, editor of The Good Immigrant
An essential account of modern America, from Obama to Trump, from black lives matter to white supremacists rising - by the bestselling author of Between the World and MeObama's presidency was a watershed moment in American history. From 2008-2016, the leader of the free world was a black man. In those eight years, Obama transformed the conversation around race, gender, class and wealth - inspiring hope but also attracting criticism and breeding discontent.
In this unflinching book, Ta-Nehisi Coates takes stock of Obama's eight years in power, through such iconic, unmissable essays as 'Fear of a Black President' and 'The Case for Reparations'. His account traverses the intersections of the political, the ideological and the cultural, presenting an America in radical flux and yet still in the grip of racial injustice, class warfare and institutional conspiracy. And it reflects on the author's own journey through these eight years, charting the public through the private in passages of startling intimate and piercingly relevant memoir.
Ta-Nehisi Coates is one of our most brilliant, most fearless and most essential living writers - and his work is crucial to understanding race in America today. Finalist for the Los Angeles Book Prize 2018Longlisted for the Andrew Carnegie Medal for Excellence 2018