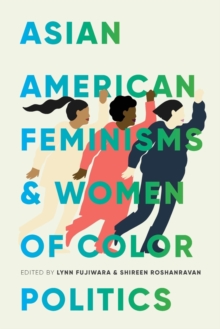 Asian American Feminisms and Women of Color Politics
Lynn Fujiwara, Shireen Roshanravan
More by this author...
£22.99
Anti-Racism, Decolonisation & Post-Colonial Thought
Feminism
Politics & History
Asian American Feminisms and Women of Color Politics brings together groundbreaking essays that speak to the relationship between Asian American feminisms, feminist of color work, and transnational feminist scholarship. This collection, featuring work by both senior and rising scholars, considers topics including the politics of visibility, histories of Asian American participation in women of color political formations, accountability for Asian American "settler complicities" and cross-racial solidarities, and Asian American community-based strategies against state violence as shaped by and tied to women of color feminisms. Asian American Feminisms and Women of Color Politics provides a deep conceptual intervention into the theoretical underpinnings of Asian American studies; ethnic studies; women's, gender, and sexual studies; as well as cultural studies in general.