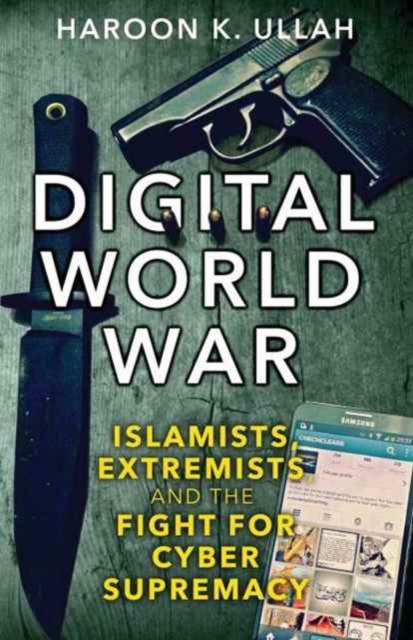 Digital World War : Islamists, Extremists, and the Fight for Cyber Supremacy
Ullah, Haroon K.
£18.99
Hardback
A seasoned diplomat with deep knowledge of Islamist politics and digital innovation draws the first clear picture of the unprecedented impact of online networks.
Social media has dominated the discourse of recent events in the Muslim world—from the Arab Spring and its aftermath to ISIS's online recruitment. Yet the roles of social media in these events and the use of the dark web, hacking, and digital attacks have received little attention.
Haroon Ullah investigates the unprecedented impact of social media across the Middle East, North Africa, and South and Southeast Asia and demonstrates how it has profoundly changed relationships between regimes and peoples, and within populations—mostly, but not always, for the better. He considers its apparent inherently "democratic," anti-establishment revolutionary impact, as well as how religious conservatives and extremists have co-opted various platforms. He goes on to show how political parties, corporations, and governments have learned to exploit digital tools to target and mobilize audiences, to ultimately achieve power and status. Identifying key trends across the Muslim world, Ullah outlines what a proper understanding of social media can teach us about regional and international politics and diplomacy.