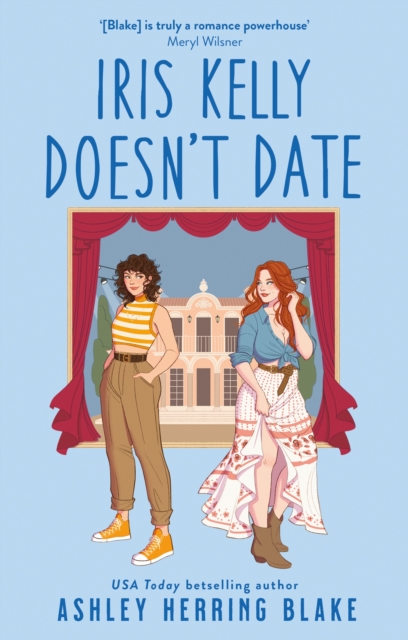 A swoon-worthy, laugh-out-loud queer romcom
A fake relationship with a one-night stand is anything but an act in this witty and heartfelt new romantic comedy that is perfect for fans of Alexandria Bellefleur, Casey McQuiston and Rosie Danan.
Everyone around Iris Kelly is in love. And she's happy for all of them, truly.
So what if she misses her friends and family, who are busy with their perfectly paired partners. At least she has her brand-new career writing romance novels (the irony), right? Wrong. She is completely out of ideas after having spent all of her romantic energy on her debut.
Perfectly happy to ignore her problems as usual, Iris goes to a Portland bar. But a night of dancing with a sexy stranger named Stefania turns into the worst one-night stand Iris has had in her life (vomit and crying are regretfully involved). To get her mind off everything, Iris tries out for a local play only to come face-to-face with Stefania-or, Stevie, her real name.
When Stevie desperately asks Iris to play along as her girlfriend, Iris is shocked but goes along with it in a bid to get her creative juices flowing. As the two women play the part of a couple, they turn into a constant state of hot-and-bothered and soon it just comes down to who will make the real first move . .