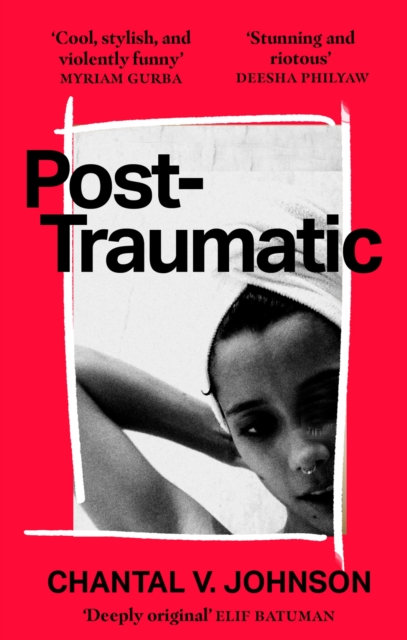 Post-Traumatic : Utterly compelling literary fiction about survival, hope and second chances
Johnson, Chantal V.
More by this author...
£9.99
'Vivian is one of the most fascinating characters I've read in contemporary fiction: self-aware and lost, cutting and wounded, resilient and vulnerable - all those misfit bits that add up to the whole of a real human being. Reading Post-Traumatic feels like an illicit thrill.' Dawnie Walton, author of The Final Revival of Opal & Nev
Can Vivian find happiness after what has been done to her? To the outside observer, Vivian is a success story - a dedicated lawyer who advocates for mentally ill patients at a psychiatric hospital. Privately, Vivian contends with the memories and after-effects of her bad childhood, compounded by the everyday stresses of being a Black, Latinx woman living in a white society. She lives in a constant state of hypervigilant awareness that makes even a simple train ride a heart-pounding drama. For years, Vivian has self-medicated with a mix of dating, dieting, dark humour and smoking weed with her best friend, Jane.
But after a family reunion prompts Vivian to take a bold step, she finds herself alone in new and terrifying ways, without even Jane to confide in, and she starts to unravel. Will she find a way to repair what matters most to her? A debut from a stunning talent, Post-Traumatic is a new kind of survivor narrative, featuring a complex heroine who is blazingly, indelibly alive. Readers who loved Open Water, A Little Life or Luster will adore this razor-sharp book about the aftermath of trauma that somehow manages to brim with warmth, laughter, and hope.
What people are saying about Post-Traumatic: 'Deeply original, socially important, psychologically revelatory, propulsively and idiosyncratically readable. Post-Traumatic is a gem.' Elif Batuman, author of The Idiot
'Stunning and riotous, Post-Traumatic took me right under and then revived me, like only the best fiction can do. Johnson's delicious, meticulous prose delivers such intimacy and hilarity on the page, I laughed and cried all the way through. This is a raw, brilliant, and unforgettable debut. I love everything about it!' Deesha Philyaw, author of The Secret Lives of Church Ladies