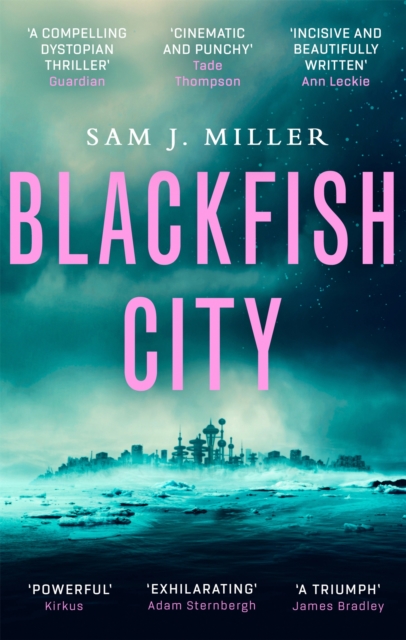 This is a lighthouse-team favourite!
'A floating Arctic city; nano-bonded orcas and polar bears; an Earth violently reshaped by the mistakes we're making right now… I haven't been this swept away by imagination and worldbuilding since Philip Pullman's His Dark Materials. A gorgeous, queer, muscular novel.'- Carmen Maria Machado
After the climate wars, a floating city was constructed in the Arctic Circle. Once a remarkable feat of mechanical and social engineering it is now rife with corruption and the population simmers with unrest. Into this turmoil comes a strange new visitor - a woman accompanied by an orca and a chained polar bear. She disappears into the crowds looking for someone she lost thirty years ago, followed by whispers of a vanished people who could bond with animals. Her arrival draws together four people and sparks a chain of events that will change Blackfish City forever.
Published 24/01/2