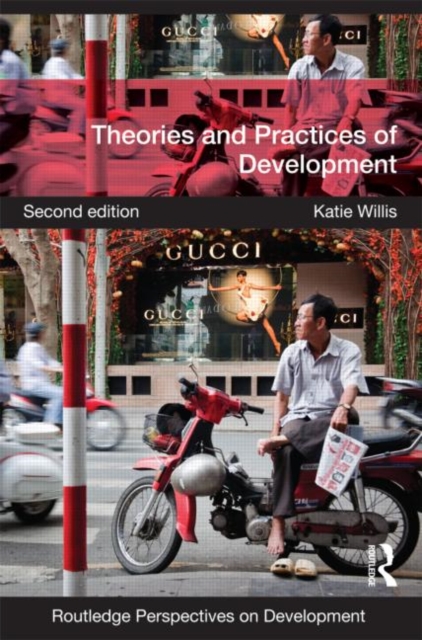 Theories and Practices of Development
Willis, Katie (Royal Holloway, University of London, UK)
More by this author...
£32.99
Rev. ed. of: Theories and practices of development. 2005.
The newly updated third edition provides a clear and user-friendly introduction to the complex debates around how development has been understood and achieved. It has been fully updated and expanded to reflect global political and economic shifts, as well as new approaches to development. The book deals with the evolution of development ideas and policies, focusing on economic, political, social, environmental and spatial dimensions. It highlights how development cannot be considered as a neutral concept, but is entwined with inequalities in power at local as well as national and global scales. A new chapter on politics and development presents debates around development and democracy, civil society organizations and human rights. Sections on diversity and development have been expanded, and the book considers the future of development in the era of the Sustainable Development Goals (SDGs). The use of boxed examples, tables and illustrations helps students understand complex theoretical ideas and also demonstrates how development theories are put into practice in the real world. Each chapter ends with a summary section, discussion topics, suggestions for further reading and website resources. This key text provides a clear and thorough explanation of key development theories and practices. The third edition will remain an invaluable resource for undergraduate students in geography, politics and development studies.