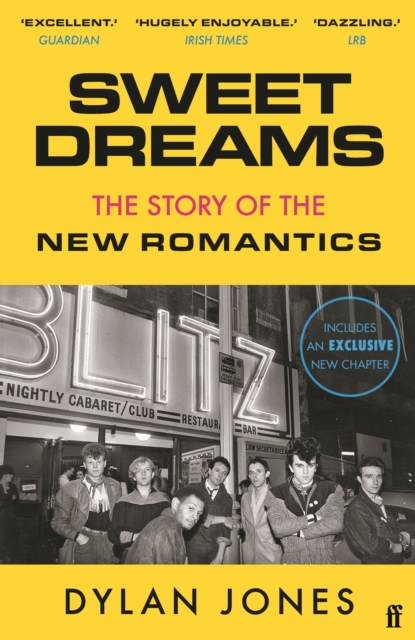 Sweet Dreams : From Club Culture to Style Culture, the Story of the New Romantics
Jones, Dylan (Editor)
More by this author...
£12.99
*Includes an exclusive new chapter*'Excellent' Guardian
'Hugely enjoyable' Irish Times'Dazzling' LRB
'An absolute must-read' GQ
For a while, Sweet Dreams were made of this. From the testimony of the people who lived it, comes Dylan Jones' masterful history of the Blitz kids, synth-pop and the style press, from 1975 to 1985. 'Few music scenes have received more opprobrium than the New Romantics.
A bunch of fame-grabbing clothes-horses? Certainly. But also, a progressive force that opened new routes for music while embracing most genders, ethnicities and sexual preferences.' MOJO 'Compelling reading for those who lived and breathed the indulgence of the era without realising its significance or contemplating its legacy.' Simon Armitage 'Dylan Jones explains how a bunch of penniless nightclub show-offs morphed into pop royalty in the 1980s . .
. An excitable patchwork of interviews, punctuated with gossip and pertinent theory.' UNCUT'It's all here: the swishing, the androgynous preening, the sweetly-dreamt synth-pop splendour of early '80s Britain. Something was happening, and Mr. Jones knew what it was.' Barney Hoskyns