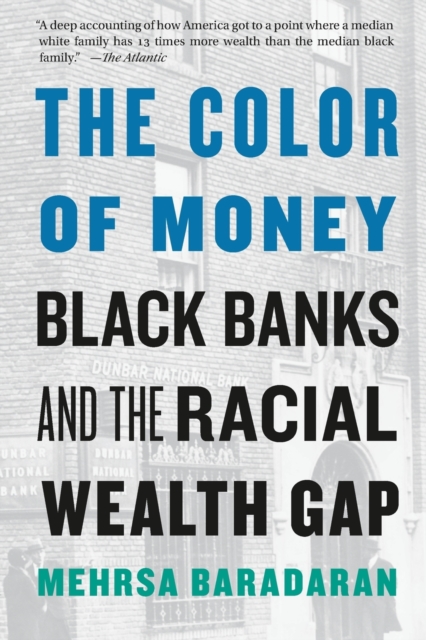 The Color of Money : Black Banks and the Racial Wealth Gap
Baradaran, Mehrsa
More by this author...
£14.95
Anti-racism, decolonisation & post-colonial Thought
Carribean & Americas
"When the Emancipation Proclamation was signed in 1863, the black community owned less than one percent of the United States' total wealth. More than one hundred and fifty years later, that number has barely budged. The Color of Money seeks to explain the stubborn persistence of this racial wealth gap by focusing on the generators of wealth in the black community: black banks. With the civil rights movement in full swing,
President Nixon promoted "black capitalism," a plan to support black banks and minority-owned businesses. But the catch-22 of black banking is that the very institutions needed to help communities escape the deep poverty caused by discrimination and segregation inevitably became victims of that same poverty. In this timely and eye-opening account, Baradaran challenges the long-standing belief that black communities could ever really hope to accumulate wealth in a segregated economy"--Back cover.