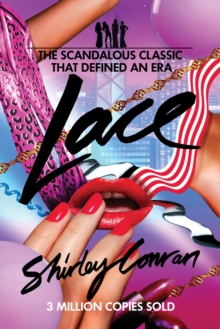 Lace
Shirley Conran
More by this author...
£10.99
email for availability
Out of stock
Please contact the shop to check availability
Classics. Chick Lit. 1980. In Manhattan's most exclusive hotel, four friends come face to face with a young, mega-watt film star. She has a question for them that has brought her from the streets of Paris to the playgrounds of the rich and famous, and it has almost destroyed her. Kate, Maxine, Judy and Pagan have soared to the top in fashion, PR and interior design. Now they are forced to look back at their lives: their wicked behavior at school, the building of careers and the breaking of hearts. These women have never questioned their friendship, but now they must answer to Lili. Lace is the book that every mother kept hidden from her daughter. Originally published in 1982, it is the debut novel from the million-copy bestselling author of Superwoman.