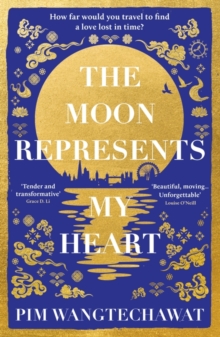 The Moon Represents My Heart
Pim Wangtechawat
More by this author...
£16.99
Out 1st June 2023
Pre-Order
Writers of colour
'A beautiful exploration of family, love and loss across the generations. Fresh, fun... I didn't want it to end.' Gemma Chan Joshua and Lily know it from the moment they set eyes on one another: here is someone who shares their gift. Here is another time traveller. Over the years they grow more adventurous, taking ever greater risks even after their twins, Tommy and Eva, are born.
One day they depart and never return, and the children are left to deal with their grief alone. Tommy takes refuge in the past, but when he falls in love with a woman from a different era, his fragile ties to the present day look set to disappear forever. Heartfelt and hopeful, weaving through decades and across continents in incredible prose, The Moon Represents My Heart is an unforgettable debut about the bond between one extraordinary family, and the strength it takes to move forward.
The biggest debut of the summer, soon to be a major Netflix series.