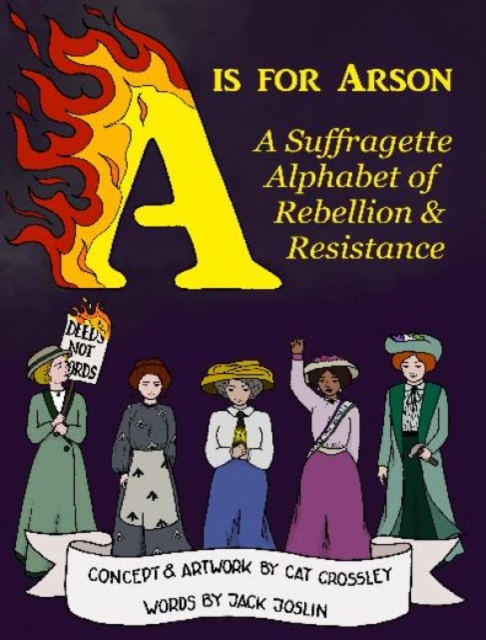 A is for Arson : A Suffragette Alphabet of Rebellion & Resistance
Joslin, Jack, Crossley, Cat
More by this author...
£7.99
Out of stock
Please contact the shop to check availability
An incendiary alphabet of fiery tales and vivid illustrations marches us through the fight for voting rights alongside a parade of suffragette superstars. From arson to zeal, this unique book blazes a path of rebellion and resistance that makes the century-old struggle for equality burn bright and brilliant today. This is a fully illustrated gift history book with engaging and humorous text and artwork, aimed at the adult gift market but also suitable for young adults and older children. The story of the suffragettes is told here with a focus on their militant activities, and from an intersectional feminist perspective.