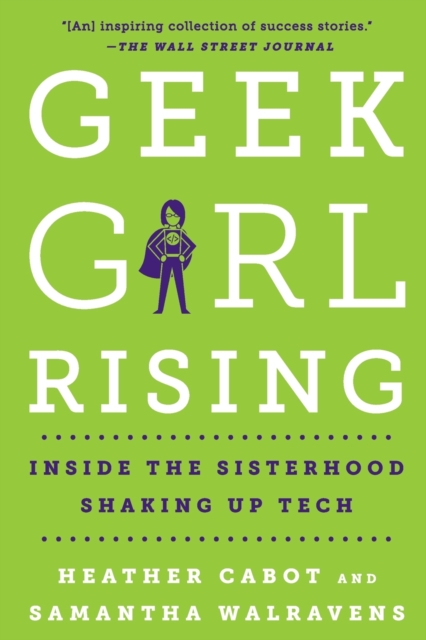 Geek Girl Rising : Inside the Sisterhood Shaking Up Tech
Cabot, Heather, Walravens, Heather Cabot,Samantha, Walravens, Samantha
£12.99
Paperback
Geek Girl Rising invites women everywhere to join the digital revolution and create the future!
"I don't know much about tech, but I do know that these pioneer women are pretty dope. Geek Girl Rising gives a much needed voice to the fearless women paving an important path in the tech world, while forming a lasting sisterhood along the way." - Kelly Ripa
Meet the women who aren't asking permission from Silicon Valley to chase their dreams. They are going for it--building cutting-edge tech startups, investing in each other's ventures, crushing male hacker stereotypes, and rallying the next generation of women in tech. With a nod to tech trailblazers like Sheryl Sandberg and Marissa Mayer, Geek Girl Rising by Heather Cabot and Samantha Walvravens introduces readers to the fearless female founders, technologists, and innovators fighting at a grassroots level for an ownership stake in the revolution that's changing the way we live, work, and connect. Readers will meet Debbie Sterling, inventor of GoldieBlox, the first engineering toy for girls, which topples the notion that only boys can build; peek inside YouTube sensation Michelle Phan's ipsy studios, where she is grooming the next generation of digital video stars while leading her own mega e-commerce beauty business; and tour the headquarters of The Muse, the hottest career site for millennials, and meet its intrepid CEO, Kathryn Minshew, who stared down sexism while raising millions of dollars to fund the company she co-founded. These women are the rebels proving that a female point of view matters in the age of technology and can rock big returns if you have a big idea and the passion to build it.