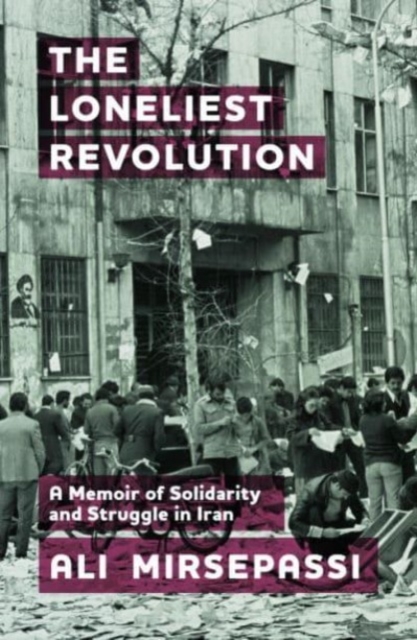 The Loneliest Revolution : A Memoir of Solidarity and Struggle in Iran
Mirsepassi, Ali
More by this author...
£14.99
In October 1978, a day that started like any other for Ali Mirsepassi - full of student demonstrations against the shah - ended in near death, as he was stabbed and dumped in a ditch on the outskirts of Tehran by a group of pro-Khomeini activists for speaking against their leader. In this account, Mirsepassi digs up this and other painful memories to ask: How did people united in revolutionary struggle come to be so divided?
How might his own experiences across Iran's provinces and capital help us understand the political and intellectual shifts leading up to the revolution?
Mirsepassi deftly weaves together his experience researching, teaching and writing about the history and sociology of Iran with his personal memories of provincial life and radical activism in Iran to offer a singular account of the social and political transformations underwriting the 1979 Iranian Revolution. Eager to escape the conservatism of small-town Iran, Mirsepassi, the son of a traveling civil servant, first found refuge and resources for resistance in books, radio and the company of sensitive high-school teachers before making his way to the University of Tehran, the epicentre of Iranian student protest.
Attentive to the everyday struggles Iranians faced as they searched for ways to learn about and influence their history under conditions of surveillance and censorship, Mirsepassi honours the creativity and courage of this generation and of the educators, writers and community members who set their thinking in motion. Shifting from the provinces to Iran's capital, and from personal reflection to scholarly analysis, Mirsepassi's account of the ideas and politics that sustained the revolutionary movement revisits questions of leftist failure and Islamist victory, and ultimately asks us all to probe the memories, personal and collective, that we leave unspoken.