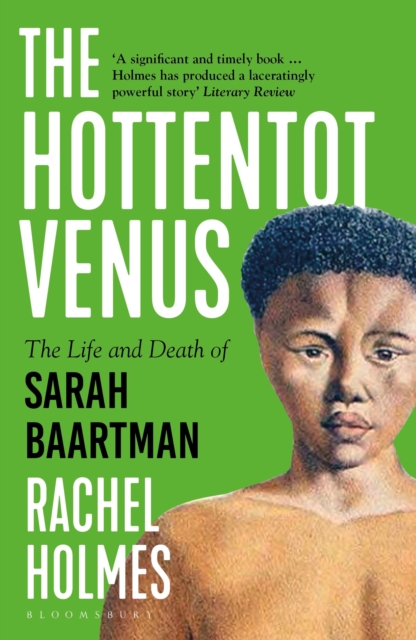 The Hottentot Venus : The Life and Death of Sarah Baartman
Holmes, Rachel
More by this author...
£10.99
Out of stock
'A significant and timely book ... Holmes has produced a laceratingly powerful story' Frances Wilson, Literary Review
In 1810 the slave turned showgirl Sarah Baartman, London's most famous curiosity, became its legal cause célèbre. Famed for her exquisite physique - in particular her shapely bottom - she was stared at, stripped, pinched, painted, worshipped and ridiculed. This talented, tragic young South African woman became a symbol of exploitation, colonialism - and defiance.In this scintillating and vividly written book Rachel Holmes traces the full arc of Baartman's extraordinary life for the first time.