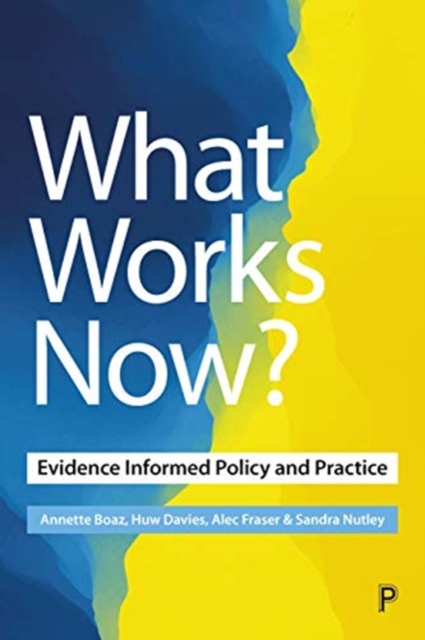 What Works Now? : Evidence-Informed Policy and Practice
Boaz, Annette
More by this author...
£26.99
Usually 7-10 days for delivery
Building substantially on the earlier, landmark text, What Works? (Policy Press, 2000), this book brings together key thinkers and researchers to provide a contemporary review of the aspirations and realities of evidence-informed policy and practice. The text is clearly structured and provides sector by sector analysis of evidence use in policy-making and service delivery, considers some crosscutting themes, includes a section of international commentaries, and concludes by looking at lessons from the past and prospects for the future. This book will be of interest to a wide range of social science researchers, students and practitioners as well as those interested in supporting more evidence-informed policy and practice.