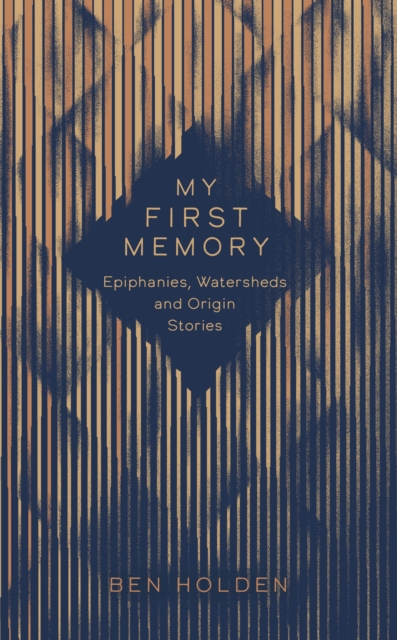 My First Memory : Epiphanies, Watersheds and Origin Stories
Holden, Ben
More by this author...
£16.99
Out of stock
WHAT IS YOUR FIRST MEMORY? Or, rather, what do you imagine to be your earliest memory? Perhaps, alternatively, there was a moment during childhood when the world's axis shifted? A transformative realisation, epiphany or experience that changed the course of your life: your very own 'sense of a beginning'... In My First Memory, bestselling anthologist Ben Holden explores these touchstones via the watershed experiences of some of the greatest figures of our age. Along the way, he lightly explores how memory and childhood merge to form identity.
How, in the process, we not only create individual origin-stories but also, on a broader level, fashion human history. The first memories of iconic figures - from Machiavelli to Freud, Einstein to Hawking, Churchill to Luther King, Pankhurst to Angelou, Pavarotti to Springsteen, and Pele to Bolt - combine with exclusive, personal pieces by some of today's greatest writers, scientists and thinkers: the likes of Sebastian Barry, Melvyn Bragg, David Eagleman, Susan Greenfield, Tessa Hadley, Javier Marias, Michael Morpurgo and the late Ursula K Le Guin. The trip down memory lane is heightened by the remembrances of refugees: from heroic figures such as Madeleine Albright, Isabel Allende, Alf Dubs, Yusra Mardini, Elie Wiesel and Stefan Zweig to lesser-known but no less courageous voices.
Many of these moving accounts tell of children being forced to leave home and family behind forever. They may have grown up to lead inspirational lives - but none ever forgot from whence they came. After all, each of us must start somewhere and - as this timeless collection unforgettably proves - there is always a first time for everything.