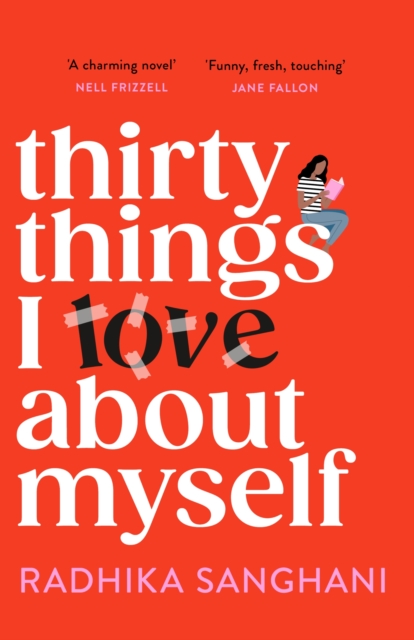 Thirty Things I Love About Myself : Don't miss the funniest, most heart-warming and unexpected romance novel of the year!
Sanghani, Radhika
More by this author...
£9.99
When Nina Mistry hits rock bottom - because no one plans to turn thirty in a prison cell - a tatty little self-help book finds its way into her hands. She doesn't think she needs it; why would a strong, sensible Taurus like her go on a 'life-changing journey' to fix herself? But her inner journalist is curious. Within minutes, she's hooked.
By the time the sun comes up, she knows exactly what she needs to do . . . 'This book will change your life . . . if you're brave enough to let it.' This will not be a journey for the faint-hearted, but whatever else Nina has messed up in her life, she's never been afraid of a challenge.
'30 bold steps. One year.' Her mother is - as always - appalled. Her brother is too depressed to care. The love of her life? He's already moved on. And her friends .. . well, that's another story.
But Nina has Nina. And she's about to find out if that's enough. 'It's time for a brand new kind of love story. Are you ready?'
THIRTY THINGS I LOVE ABOUT MYSELF is a gloriously uplifting novel for anyone who has ever had a self-worth wobble, or is watching someone they love struggle; it is for any woman who has ever failed and got herself right back up again, or whose life is veering a little off track!We think it's the book your best friend would recommend you start reading right now. And it might well make you radically rethink everything you know about love . .