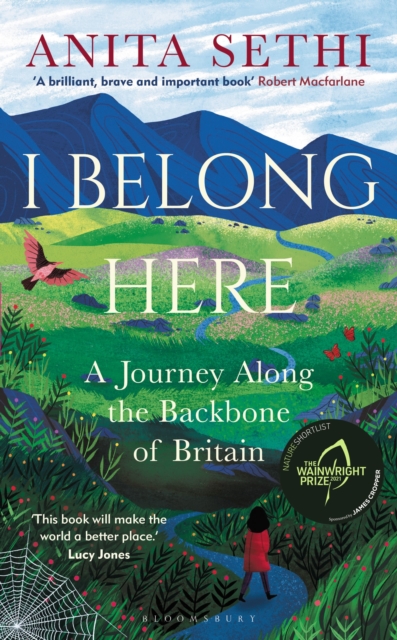 I Belong Here : A Journey Along the Backbone of Britain
Sethi, Anita
More by this author...
£16.99
Nature & Travel Writing
Writers of colour
One woman's journey of reclamation through natural landscapes as she contemplates identity and womanhood, nature, place and belonging. Anita Sethi was on a journey through Northern England in Summer 2019 when she became the victim of a racially motivated hate crime. The crime was a vicious attack on her right to exist in a place on account of her race. After the event Anita experienced panic attacks and anxiety. A crushing sense of claustrophobia made her long for wide open spaces, to breathe deeply in the great outdoors. She was intent on not letting her experience stop her from traveling freely and without fear. Between the route from Liverpool to Newcastle lays the Pennines, known as "the backbone of Britain." That "backbone" runs through the north and also strongly connects north with south, east with west--it's a place of borderlands and limestone, of rivers and "scars," of fells and forces. The Pennines called to Anita with a magnetic force; although a racist had told her to leave, she felt drawn to further explore the area she regards as her home, to immerse herself deeply in place. Anita's journey through the natural landscapes of the North is one of reclamation, a way of saying that this is her land too and she belongs in the UK as a brown woman, as much as a white man does. We're living in an era of increased hostility in which more people of color around the world are being told to "go back"; strong statements of belonging are needed more than ever. Anita's journey gives her the perspective to reflect upon the important issues encompassed in her experience of abuse including speaking out, gaslighting, trauma, kindness, and notions of strength. Her journey transforms what began as an ugly experience of hate into one offering hope and finding beauty after brutality. Anita transforms her personal experience into one of universal resonance, offering a call to action, to keep walking onwards, forging a path through and beyond pain. Every footstep taken is an act of persistence. Every word written against the rising tide of hate speech, such as this book, is an act of resistance.