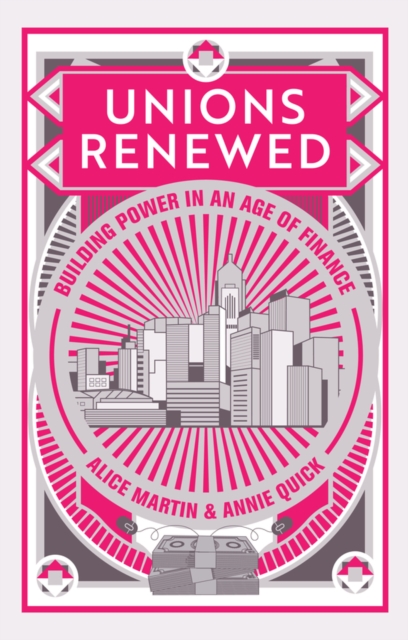 Unions Renewed : Building Power in an Age of Finance
Martin, Alice, Quick, Annie
More by this author...
£15.99
Out of stock
Trade unions are in crisis. Decades of decline and retrenchment are being compounded by a global elite who are increasingly extracting profit through exploitative financial engineering, in ways that side-step labour and undermine the power of organised workers. Do these trends spell the end for unions, or signal the need for a rapid renewal? Alice Martin and Annie Quick argue that the role of unions is more essential than ever in the 21st century - but only if they change. Automation and a rapid green industrial revolution present a once in a generation opportunity for unions to take a leading role in building a new, more equitable economy. However, renewal will require radical thinking.
Unions must reset their ambitions beyond the traditional aims of wage bargaining to include resisting profit extraction through interest on personal debts and soaring property rents. From worker ownership to organising strikes outside of the workplace, they must stake out a different path - or accept a diminishing role. No-one committed to building a new economy can afford to miss this urgent, highly original book and its radical vision for a new trade unionism.