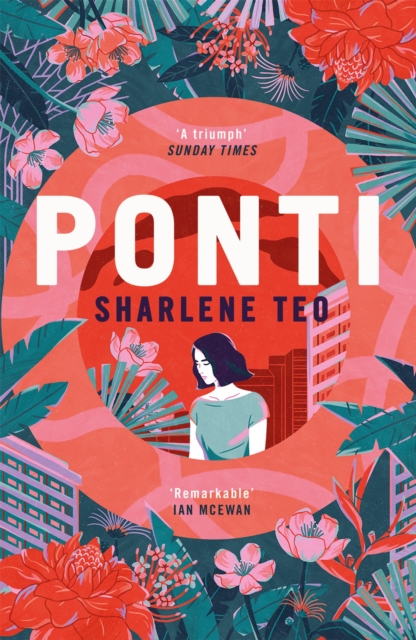 Set in Singapore, and spanning fifty years, Ponti is a sweeping story of three women and the guilt that ties them to each other. For fans of Zadie Smith and Elena Ferrante.
Set in 2003 in the sweltering heat of Singapore, Sharlene Teo's Ponti begins as sixteen-year-olds Szu and Circe develop an intense friendship. For Szu it offers an escape from Amisa, her beautiful, cruel mother - once an actress, and now the silent occupant of a rusty house.
But for Circe, their friendship does the opposite, bringing her one step closer to the fascinating, unknowable Amisa. Seventeen years later, Circe finds herself adrift and alone. And then a project comes up at work, a remake of the cult seventies horror film series 'Ponti', the same series that defined Amisa's short-lived film career.
Suddenly Circe is knocked off balance: by memories of the two women she once knew, by guilt, and by a lost friendship that threatens her conscience . . .
Longlisted for the Jhalak Prize 2019. Shortlisted for the Edward Stanford Fiction, with a Sense of Place Award.