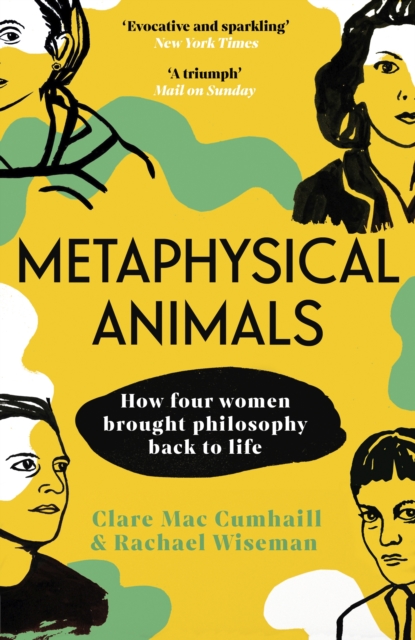 Metaphysical Animals : How Four Women Brought Philosophy Back to Life
Cumhaill, Clare Mac, Wiseman, Rachael
More by this author...
£10.99
Philosophy
Feminism
Women of note
WINNER OF THE HWA NON-FICTION CROWN AN IRISH TIMES BOOK OF THE YEAR A NEW YORK TIMES BOOK REVIEW NOTABLE BOOK
Elizabeth Anscombe- defiantly brilliant, chain-smoking, trouser-wearing Catholic and (eventual) mother of seven. Philippa Foot- pathalogically discreet, quietly rebellious granddaughter of a US president. Mary Midgley- witty scholar and careful observer of humans and animals alike. Iris Murdoch- aspiring novelist and Francophile with the power to seduce (almost) anyone.
Written with expertise and flair, Metaphysical Animals is a vivid portrait of the endeavours and achievements of these four remarkable women. As undergraduates at Oxford during the Second World War, they shared ideas (as well as shoes, sofas and lovers). From the disorder and despair of war, they went on to breathe new life into philosophy, creating a radically fresh way of thinking about freedom, reality and human goodness that is there for us today. 'Evocative and sparkling' New York Times 'A triumph' Mail on Sunday