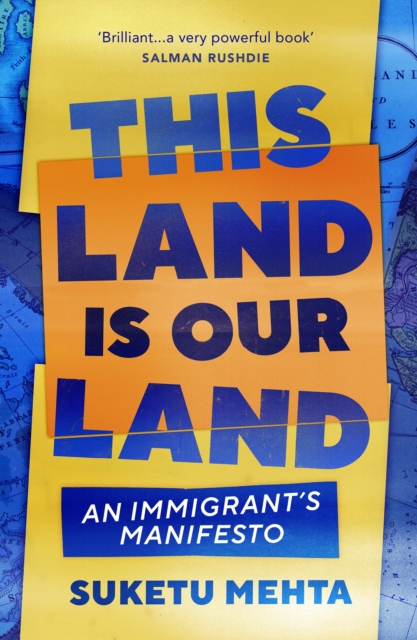 This Land Is Our Land : An Immigrant's Manifesto
Mehta, Suketu
More by this author...
£9.99
Out of stock
Please contact the shop to check availability
British Politics
Anti-Racism, Decolonisation & Post-Colonial Thought
Refugees & Displaced People
An impassioned defence of global immigration from the acclaimed author of Maximum City. Drawing on his family's own experience emigrating from India to Britain and America, and years of reporting around the world, Suketu Mehta subjects the worldwide anti-immigrant backlash to withering scrutiny. The West, he argues, is being destroyed not by immigrants but by the fear of immigrants. He juxtaposes the phony narratives of populist ideologues with the ordinary heroism of labourers, nannies and others, from Dubai to New York, and explains why more people are on the move today than ever before. As civil strife and climate change reshape large parts of the planet, it is little surprise that borders have become so porous. This Land is Our Land also stresses the destructive legacies of colonialism and global inequality on large swathes of the world. When today's immigrants are asked, 'Why are you here?', they can justly respond, 'We are here because you were there.' And now that they are here, as Mehta demonstrates, immigrants bring great benefits, enabling countries and communities to flourish. Impassioned, rigorous, and richly stocked with memorable stories and characters, This Land Is Our Land is a timely and necessary intervention, and literary polemic of the highest order.