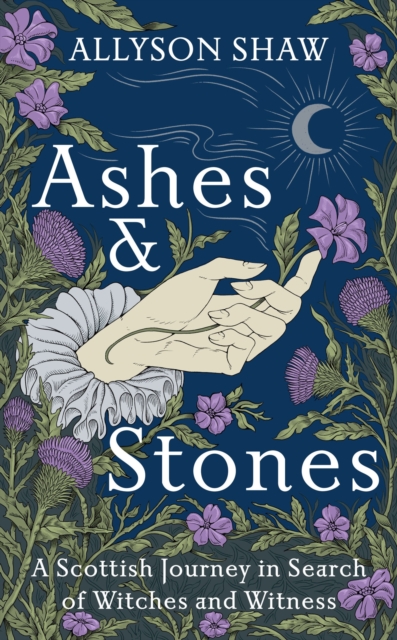 Ashes and Stones : A Scottish Journey in Search of Witches and Witness
Shaw, Allyson
More by this author...
£18.99
Feminism
Witchcraft & Occult
'It's summer. I stand where perhaps Ellen stood, in this ground thick with new thistle and long grass. She would have ken this coast in all weathers: in the summer when it was as gentle as a lake and in the winter, with the high winds and stinging salt spray.'
Ashes and Stones is a moving and personal journey, along rugged coasts and through remote villages and modern cities, in search of the traces of those accused of witchcraft in seventeenth-century Scotland.
We visit modern memorials, roadside shrines and standing stones, and roam among forests and hedge mazes, folk lore and political fantasies. From fairy hills to forgotten caves, we explore a spellbound landscape. Allyson Shaw untangles the myth of witchcraft and gives voice to those erased by it. Her elegant and lucid prose weaves threads of history and feminist reclamation, alongside beautiful travel, nature and memoir writing, to create a vibrant memorial.
This is the untold story of the witches' monuments of Scotland and the women's lives they mark. Ashes and Stones is a trove of folklore linking the lives of modern women to the horrors of the past, and it is record of resilience and a call to choose and remember our ancestors.