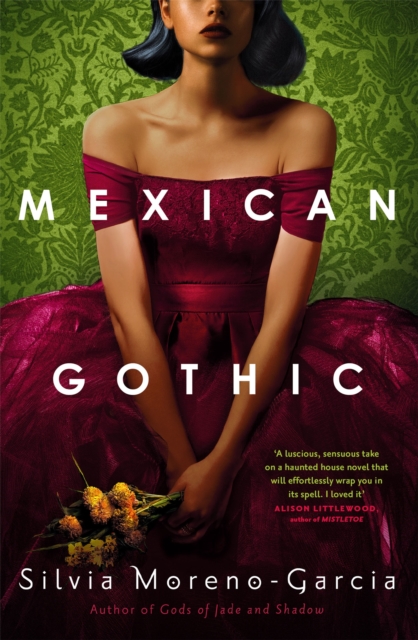 An isolated mansion. A chillingly charismatic aristocrat. And a brave socialite drawn to expose their treacherous secrets.
The acclaimed author of Gods of Jade and Shadow returns with a mesmerising feminist re-imagining of Gothic fantasy, in which a young socialite discovers the haunting secrets of a beautiful old mansion in 1950s Mexico. He is trying to poison me. You must come for me, Noemí. You have to save me. When glamorous socialite Noemí Taboada receives a frantic letter from her newlywed cousin begging to be rescued from a mysterious doom, it's clear something is desperately amiss.
Catalina has always had a flair for the dramatic, but her claims that her husband is poisoning her and her visions of restless ghosts seem remarkable, even for her. Noemí's more suited to cocktail parties than amateur sleuthing, but she heads immediately to High Place, a remote mansion in the Mexican countryside, determined to discover what is so affecting her cousin. She's tough and smart, with an indomitable will, and she is not afraid: not of her cousin's new husband, who is both menacing and alluring; not of his father, the ancient patriarch who is fascinated by Noemí; and not of the house itself, which begins to invade Noemi's dreams with visions of blood and doom. Her only ally in this inhospitable abode is the family's youngest son.
Shy and gentle, he wants to help - but he might also be hiding dark knowledge of his family's past. For there are many secrets behind the walls of High Place. The family's once colossal wealth and faded mining empire kept them from prying eyes, but as Noemí digs deeper she unearths stories of violence and madness. And Noemí, mesmerised by the terrifying yet seductive world of High Place, may soon find it impossible to leave this enigmatic house behind . . .