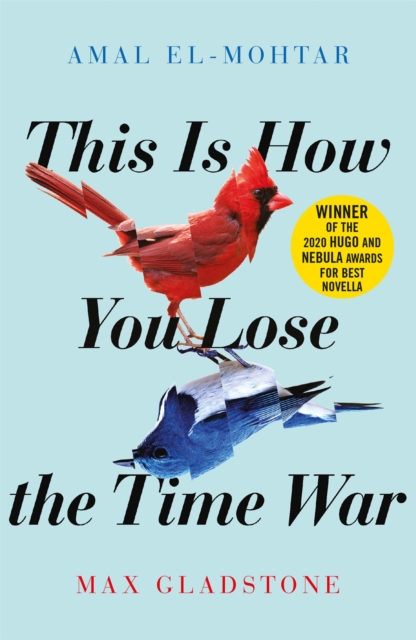 This is How You Lose the Time War : An epic time-travelling love story, winner of the Hugo and Nebula Awards for Best Novella
El-Mohtar, Amal, Gladstone, Max
More by this author...
£10.99
Paperback
Among the ashes of a dying world, an agent of the Commandant finds a letter. It reads: Burn before reading.
Red and Blue, two rival agents hellbent on securing the best possible future for their warring factions, strike up an unlikely correspondence. But what started as a taunt, a battlefield boast, grows into something more: something epic and romantic. Something that could change the past and the future.
The discovery of their bond will mean their deaths. There's still a war going on, and someone has to win that war. That's how wars work. Right?
Co-written by two award-winning writers, This Is How You Lose the Time War is an epic love story spanning time and space.