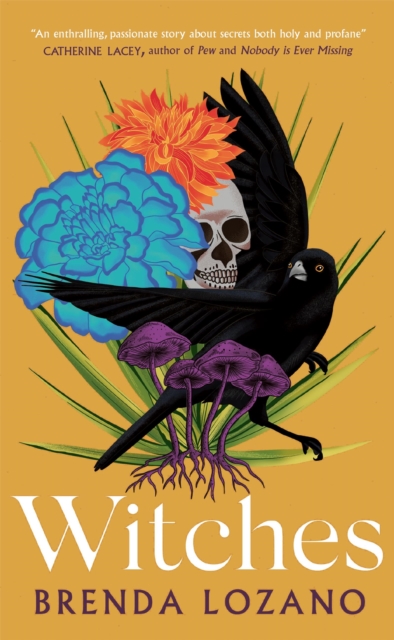 A remarkable novel by one of the most exciting new voices in Latin America today
This is the story of who Feliciana is, and of who Paloma was. I had wanted to get to know them, but I realised right away that the people I needed to know better were my sister Leandra and my mother. Myself.
I came to understand that you can't really know another woman until you know yourself... Weaving together two parallel narratives, Witches tells the story of Feliciana, an indigenous curandera or healer, and Zoe, a journalist: two women who meet through the murder of Feliciana's cousin Paloma. In the tiny village of San Felipe in Jalisco province, where traditional ways and traditional beliefs are a present reality, Feliciana tells the story of her life, her community's acceptance of her as a genuine curandera and the difficult choices faced by her joyful and spirited cousin Paloma who is both a healer and a Muxe - a trans woman.
Growing up in Mexico City, Zoe attempts to find her way in a society straitjacketed by its hostile macho culture. But it is Feliciana's and Paloma's stories that draw her own story out of her, taking her on a journey to understanding her place in the world and the power of her voice. This captivating novel of two Mexicos envisions the writer as a healer and offers a generous and distinctly female way of understanding the complex world we all inhabit.
Translated from the Spanish by Heather Cleary