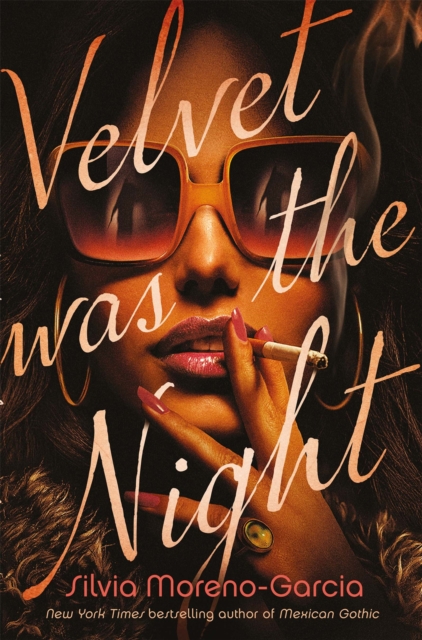 Velvet Was the Night
Moreno-Garcia, Silvia
More by this author...
£16.99
Sci-Fi, Fantasy & Horror
Writers of colour
From the New York Times bestselling author of Mexican Gothic comes a riveting noir thriller about a daydreaming secretary and a lonely enforcer - and the missing woman they are both seeking. 1970s Mexico City: while student protests and political unrest consume the city, Maite escapes from her humdrum life in the stories of passion and danger that fill the latest issue of Secret Romance.
She is deeply envious of her neighbour, Leonora, a beautiful art student who lives the life of excitement and intrigue Maite craves - so when she disappears under suspicious circumstances, Maite jumps at the chance to uncover Leonora's secrets. Maite is not the only one searching for the missing girl. Elvis, a goon-for-hire who is longing to escape his violent life, has been assigned to find the student. Like Maite, he loves old movies, comics and rock 'n' roll . . . and he's beginning to be interested in the mousy secretary who is fast becoming involved in a world of political intrigue.
As Maite and Elvis follow Leonora's trail, they journey deeper into a world of student radicals, hitmen, government agents and Russian spies, who are all determined to unearth Leonora's secrets- at gunpoint. Velvet was the Night is an explosive combination of such classic '70s thrillers as Three Days of the Condor and contemporary Mexican noir like Yuri Herrera's celebrated Signs Preceding the End of the World.