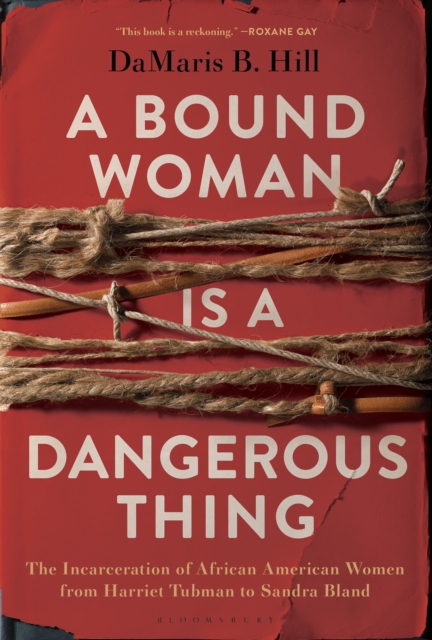 A Bound Woman Is a Dangerous Thing : The Incarceration of African American Women from Harriet Tubman to Sandra Bland
Hill, DaMaris
More by this author...
£16.99
Anti-Racism, Decolonisation & Post-Colonial Thought
A revelatory work in the tradition of Claudia Rankine's Citizen, DaMaris Hill's searing and powerful narrative-in-verse bears witness to American women of colour burdened by incarceration.
'It is costly to stay free and appear / sane.'
From Harriet Tubman to Assata Shakur, Ida B. Wells to Sandra Bland and Black Lives Matter, black women freedom fighters have braved violence, scorn, despair and isolation in order to lodge their protests. In A Bound Woman Is a Dangerous Thing, DaMaris Hill honours their experiences with at times harrowing, at times hopeful responses to her heroes.
For black American women, the experience of being bound has taken many forms: from the bondage of slavery to the Reconstruction-era criminalisation of women; from the brutal constraints of Jim Crow to our own era's prison industrial complex, where between 1980 and 2014, the number of incarcerated women increased by 700 percent.
For those women who lived and died resisting the dehumanisation of confinement - physical, social, intellectual - the threat of being bound was real, constant and lethal.
In A Bound Woman Is a Dangerous Thing, Hill presents bitter, unflinching history that artfully captures the personas of these captivating, bound yet unbridled African American women. Hill's passionate odes to Zora Neale Hurston, Lucille Clifton, Fannie Lou Hamer, Grace Jones, Eartha Kitt and others also celebrate the modern-day inheritors of their load and light, binding history, author and listener in an essential legacy of struggle.