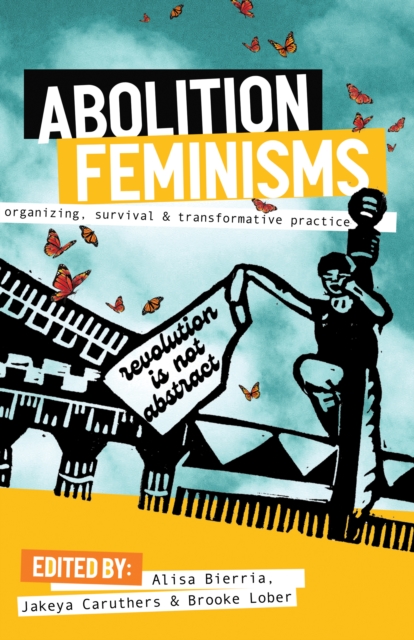 Abolition Feminisms : Organizing, Survival, and Transformative Practice
Bierria, Alisa, Caruthers, Jakeya, Spade, Dean, Lober, Brooke
More by this author...
£19.99
Paperback
Anti-Racism, Decolonisation & Post-Colonial Thought
Feminism
Prison System
Prison-Industrial Complex
This groundbreaking anthology engages the theme of abolition feminisms, a political tradition grounded in radical anti-violence organizing, Black feminist and feminist of color rebellion, survivor knowledge production, strategies devised inside and across prison walls, and a full, fierce refusal of race-gender pathology and punitive control. This analysis disrupts the politics of carceral feminism as conversations about the ramifications of the prison-industrial complex continue.
Contributors include: molly ackhurst, Anne-lise Ah-fat, Asantewaa Boykin, Melanie Brazzell, Lauren Caulfield, Esmat Elhalaby, Christine Finley, Joseph Hankins, Whess Harman, April Harris, Eileen Jimenez, Lacey Johnson, Mimi Kim, Victoria Law, Tabitha Lean, Colby Lenz, Shirley Leslie, Meenakshi Mannoe, Cece McDonald, Erica R. Meiners, Kelsey Mohamed, Nadine Naber, Gloria A. Negrete-Lopez, Ky Peterson, Minh-Ha T. Pham, Amanda Priebe, Romarilyn Ralston, Clarissa Rojas, Samah Saleh, Tina Shull, dean spade, Ash Stephens, Vanessa Eileen Thompson, Emily L. Thuma, and Jana Traboulsi.