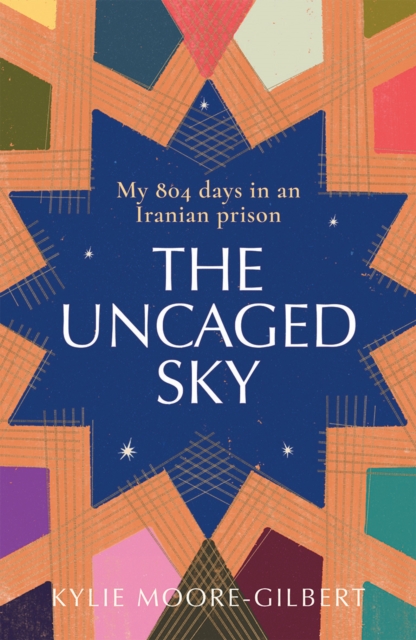 The Uncaged Sky : My 804 Days in an Iranian Prison
Moore-Gilbert, Kylie
More by this author...
£18.99
Law - Human Right & Abolition
Women of note
Political Lives
The Uncaged Sky is Kylie Moore-Gilbert's remarkable story of courage and resilience, and a powerful meditation on hope, solidarity and what it means to be free. On 12 September 2018 British-Australian academic Dr Kylie Moore-Gilbert was arrested at Tehran Airport by Iran's feared Islamic Revolutionary Guards. Convicted of espionage in a shadowy trial presided over by Iran's most notorious judge, she was given a 10 year sentence and ultimately spent 804 days incarcerated in Tehran's Evin and Qarchak prisons.
Held in a filthy solitary confinement cell for months, and subjected to relentless interrogation, Kylie was pushed to her limits by extreme physical and psychological deprivation. Her only lifeline was the covert friendships she made with other prisoners inside the maximum-security compound, communicating through the air vents between cells, and by hiding secret letters in the narrow outdoor balcony where she was led, blindfolded, for an hour each day. To survive, Kylie began to fight back.
Multiple hunger strikes, co-ordinated protests and a daring escape attempt led to her transfer to the isolated desert prison, Qarchak, to live among dangerous convicted criminals. On 25 November 2020, after more than two years of struggle, Kylie was finally released in a high-stakes three-nation prisoner-swap deal, laying bare the complex game of global politics in which she had become a valuable pawn.