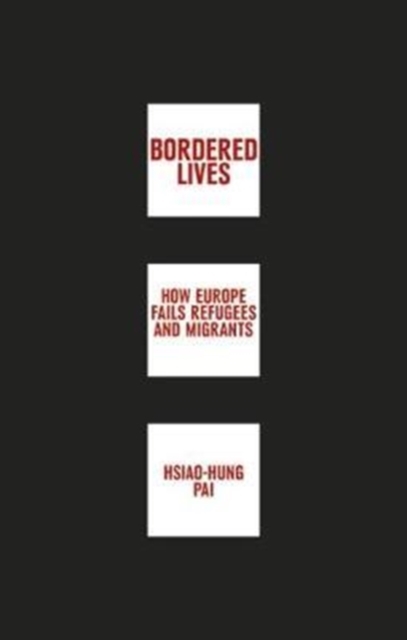 Bordered Lives : How Europe Fails Refugees and Migrants
Pai, Hsiao-Hung
More by this author...
£9.99
Law - Human Right & Abolition
Refugees & Displaced People
Writers of colour
The headlines about Europe's migration crisis have now subsided, though theycontinue to influence the political agenda all over the continent. Though thereare moments when the human reality cuts through, as with the shocking picture ofbaby Alan Kurdi's body on the beach, for the most part the individual stories are lostamid the hysteria over cutting migrant numbers and shutting the doors of FortressEurope. More than 25,000 migrants have died in their attempt to reach or stay in Europesince 2000. More than 5,000 migrants lost their lives crossing the Mediterranean andAegean seas in 2016 - they were drowned, suffocated or crushed during thecrossing. In 2017 over 3000 migrants lost their lives crossing the Mediterranean. Award-winning journalist Hsiao-Hung Pai specializes in communicating poignanthuman stories that many people find it convenient to keep out of sight and out ofmind. She travels to meet migrants and asylum-seekers who have just been washedup on the shores of Lampedusa or Sicily and have been absorbed into dismalreception camps. While journalists ordinarily pitch up in such places and file their colour pieces beforemoving on to the next hot topic, Hsiao-Hung follows through, staying in touch withsome of those she encounters - many of them children - throughout their journeys:into mainland Italy, to Germany where they face harassment from far-right groups,and to the appalling conditions in the camps on the coast of northwest France. These personal stories of individuals break apart the false distinction between"refugees" and "migrants", between "those seeking refuge" and "those wanting abetter life", a distinction that has resulted in denying many people of their humanrights.