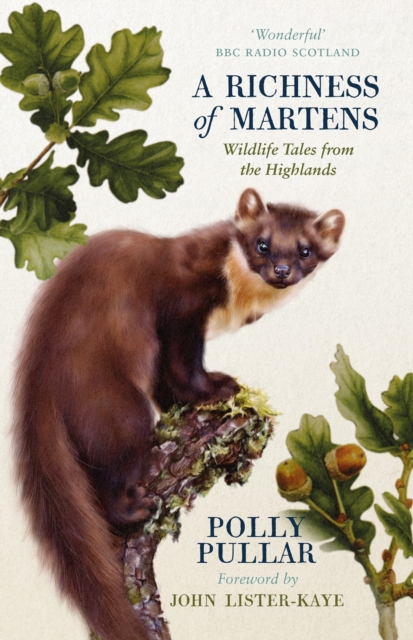 A Richness of Martens : Wildlife Tales from the Highlands
Pullar, Polly, Lister-Kaye, John, Tingey, Sharon
More by this author...
£8.99
Nature & Travel Writing
Of Scotland
When Les and Chris Humphreys moved to Ardnamurchan 15 years ago, little did they realise they would be sharing their home with some of Britain's most elusive and misunderstood mustelids. Amongst all the animals and birds that visit their garden, they have formed a special bond with numerous pine martens, and have studied them and a cast of other creatures at close range through direct observation and via sensor-operated cameras. Naturalist and photographer Polly Pullar has known the Humphreys and their pine martens for many years.
In this book she tells the remarkable story of the couple and their animal friends, interpolating it with natural history, anecdote and her own experiences of the wildlife of the area. The result is a fascinating glimpse into the life of a much misunderstood animal and a passionate portrait of one of Scotland's richest habitats - the oakwoods of Scotland's Atlantic seaboard.