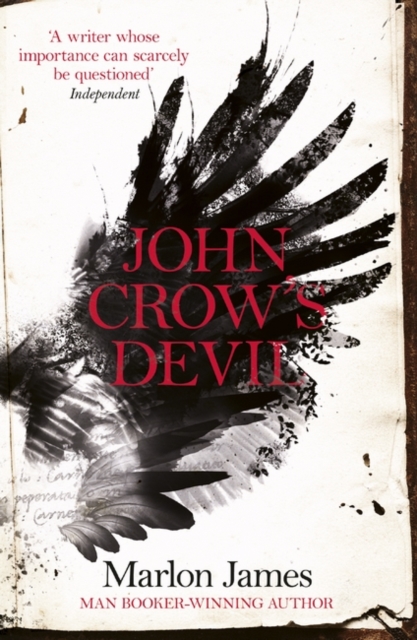 Marlon James recounts a biblical struggle in a remote Jamaican village in 1957 in language as taute as Cormac McCarthy's and infused with a richness reminiscent of early Toni Morrison.
The debut novel of the winner of the Man Booker Prize 2015
Jamaica, 1957On a day beginning with a bad omen - black vultures, known locally as John Crows, crash through the local church windows - a handsome and charismatic stranger drags the village preacher from his pulpit and takes over both church and congregation. Promising vengeance and damnation, he wastes no time delivering both, and in doing so starts a power struggle that sets the village of Gibbeah on a path to destruction. With language as taut as classic works by Cormac McCarthy, and a richness reminiscent of early Toni Morrison, John Crow's Devil is a terrifying and moving novel about religious mania, redemption, sexual obsession and the eternal struggle between the righteous and the wicked.