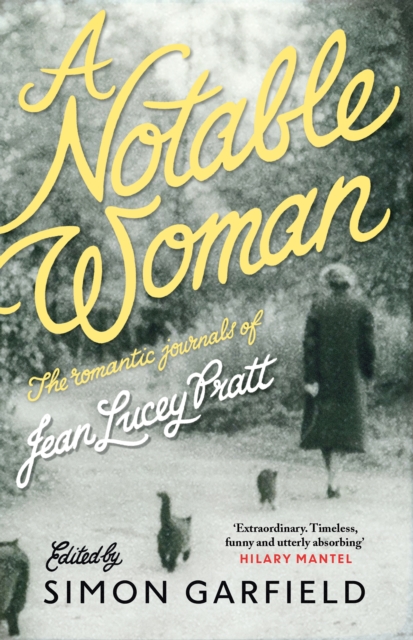 A Notable Woman : The Romantic Journals of Jean Lucey Pratt
Pratt, Jean Lucey
More by this author...
£12.99
Ed, Garfield, Simon
*A Mairi favourite - the immediacy of a life told in diaries makes this a biography quite unlike most! You watch Jean's life unfold before her, go through her loves and heartbreaks and hopes with her.
In April 1925, Jean Lucey Pratt began writing a journal. She continued to write until just a few days before her death in 1986, producing well over a million words in 45 exercise books during the course of her lifetime.
She wrote about anything that amused her or troubled her, laying bare every aspect of her life with aching honesty, infectious humour, indelicate gossip and heartrending hopefulness. With Jean we live through the tumult of the Second World War and the fears of a nation.
We see Britain hurtling through a period of unbridled transformation, and we witness the shifting landscape for women in society.