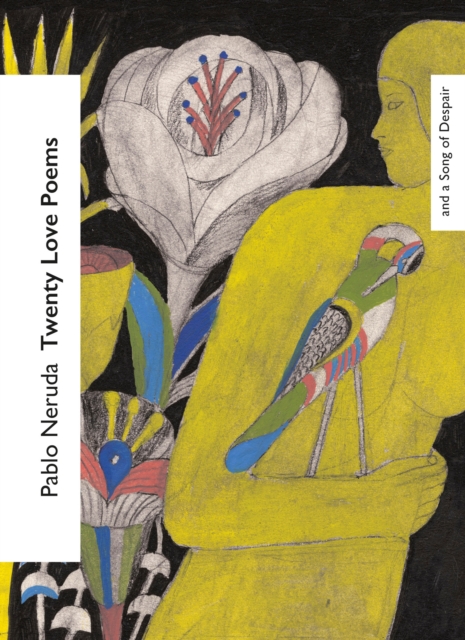 Twenty Love Poems and a Song of Despair
Neruda, Pablo, Merwin, W S, Boix, Leo
More by this author...
£10.99
Out of stock
Please contact the shop to check availability
This is one of the greatest collections of love poetry ever published. Inspired by Pablo Neruda's youthful relationships and injected with an expressive eroticism, these poems are as accomplished as they are evocative and sensual. First published in 1924 to international acclaim when Neruda was just nineteen, this book is still adored the world over for being one of the most memorable, intense and romantic works of poetry ever written. It is a work of poetry to be cherished by lovers old and new. The perfect Valentine's Day present. INTRODUCED BY LEO BOIX 'The poems today remain as urgently gorgeous as freshly picked flowers' Carol Ann Duffy The Vintage Classics Love Poems series brings together some of the most sensual, heart-breaking and romantic poetry ever written. Working in collaboration with Vintage Creative Director Suzanne Dean this edition has been created by Spanish illustrator Jesús Cisneros.