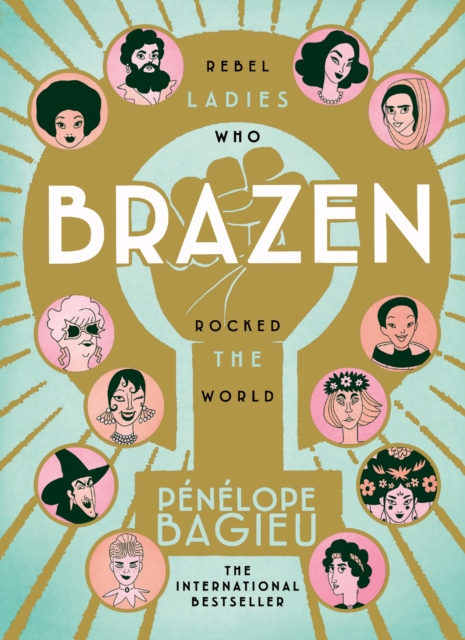 Brazen : Rebel Ladies Who Rocked The World
Bagieu, Penelope
More by this author...
£20.00
Feminism
Radicals & Rebels
Women of note
'PUnUlope Bagieu a is a kind of genius. This book already feels like a classic, one to be loved by every girl who reads it from now until the end of time.' Rachel Cooke
Immerse yourself in the captivating adventures of some of history's unsung heroines, whose stories are told through engaging voices, dazzling drawings and with startling wit. Discover the life of an apache warrior dubbed ostrong as a man and braver than most of themo, the only female Empress of China, three rebel sisters who toppled a fascist regime, a dancer who escaped poverty in America to become the darling of the Paris jazz scene and a resistance fighter, and a little girl who grew up to realise that being a witch is better than being a princess.
Take in the stories of volcanologists, astronauts, animal whisperers, activists and explorers and feel ready to take on the world. Illustrated by award-winning Parisian artist PUnUlope Bagieu, humorous dialogue and uncommon true tales make Brazen an ideal book for anyone who loves trail blazers and courageous women, from Goodnight Stories for Rebel Girls to The Handmaid's Tale.