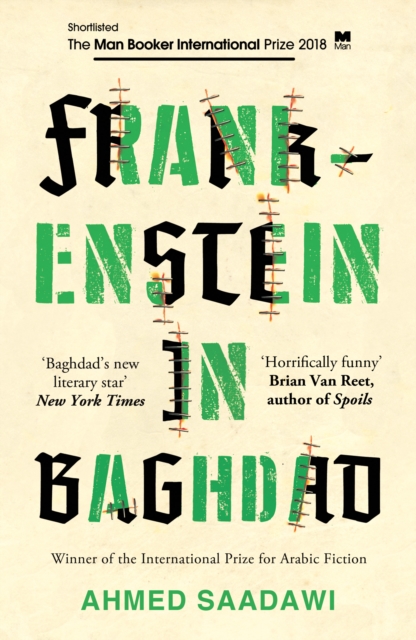 Frankenstein in Baghdad : SHORTLISTED FOR THE MAN BOOKER INTERNATIONAL PRIZE 2018
Saadawi, Ahmed, Wright, Jonathan
More by this author...
£9.99
Paperback
Out of stock
Please contact the shop to check availability
*Man Booker International Prize finalist*
"Brave and ingenious." -- The New York Times
"Gripping, darkly humorous . . . profound." --Phil Klay, bestselling author and National Book Award winner for Redeployment
"Extraordinary . . . A devastating but essential read." --Kevin Powers, bestselling author and National Book Award finalist for The Yellow Birds
From the rubble-strewn streets of US-occupied Baghdad, Hadi collects body parts from the dead, which he stitches together to form a corpse. He claims he does it to force the government to recognise the parts as real people, and give them a proper burial.
But when the corpse goes missing, a wave of eerie murders sweeps across the city, and reports stream in of a horrendous-looking, flesh-eating monster that cannot be killed. At first it's the guilty he attacks, but soon it's anyone who crosses his path... Frankenstein in Baghdad brilliantly captures the horror and black humour of a city at war.
Winner of the International Prize for Arabic Fiction
Winner of France's Grand Prize for Fantasy