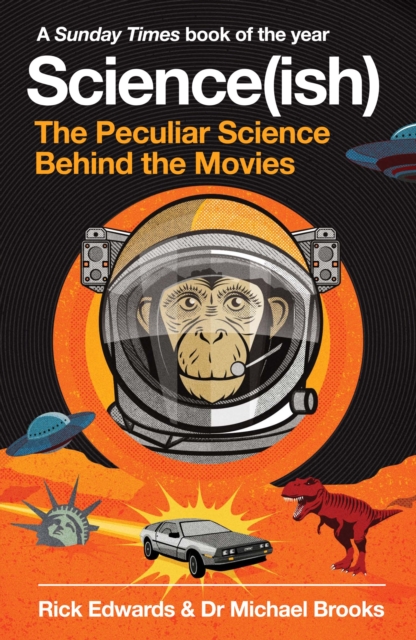 Science(ish) : The Peculiar Science Behind the Movies
Edwards, Rick, Brooks, Michael
More by this author...
£9.99
Out of stock
Please contact the shop to check availability
"Bright, nerdy and funny! Of course I loved it." Dara O Briain
Can we resurrect dinosaurs? Is a Martian holiday good for your health? Can we build a time machine? (And more importantly, can it look like the DeLorean?)Answering these questions and more, Rick Edwards and Dr Michael Brooks delve into the real science behind the greatest sci-fi movies ever made.
From Planet of the Apes to Interstellar, each chapter probes a different classic, blasting apart tricky topics like astrophysics, neuroscience, psychology, botany, artificial intelligence, evolution, and plenty more. Packed with illustrations, bizarre facts and indispensable movie trivia, Science(ish) is the perfect read for curious minds.