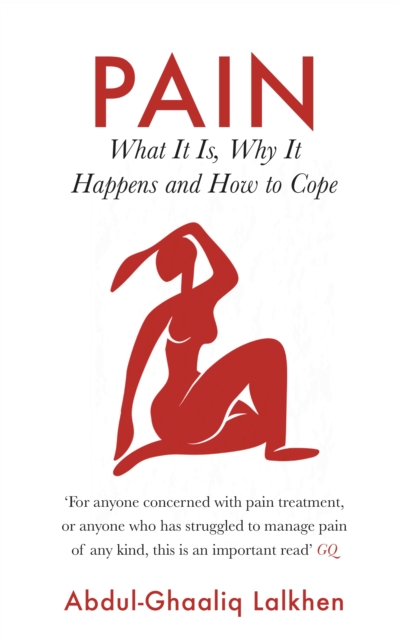 Pain : What It Is, Why It Happens and How to Cope
Lalkhen, Dr Abdul-Ghaaliq
More by this author...
£9.99
Medicine
Mental Health & Wellbeing
'Combines a career's worth of expertise with a long history of pain treatment. For anyone concerned with pain treatment, or anyone who has struggled to manage pain of any kind, it's an important read.' GQ
Pain is a universal human experience, but we understand very little about the mechanics behind it. We hurt ourselves, we feel pain, we seek help from a professional or learn to avoid certain behaviours that cause pain.
But the story of what goes on in our body is far from simple. Even medical practitioners themselves often fail to grasp the complexities between our minds and bodies and how they interact when dealing with pain stimulus. Common conception still equates pain with tissue damage but that is only a very small part of the story - the organ which produces pain is the brain.
Case studies show that a woman who has undergone a caesarean reports dramatically less pain than a patient who has had a comparably invasive operation. The soldier who drags themselves to safety after being shot deals with pain in a remarkably different way from someone suffering a similar injury on a street. The truth is that pain is a complex mix of nerve endings, psychological state, social preconceptions and situational awareness.
Using case studies and medical history, Dr Lalkhen guides us through all aspects of pain, from chronic to acute, and the current landscape of pain treatments - from medication (including opioids) to electrical nerve stimulation. Whether it's a mild ache or severe discomfort, we all encounter pain in our lives and this important and illuminating book enables us to understand and cope with an experience that for so many can become all-consuming