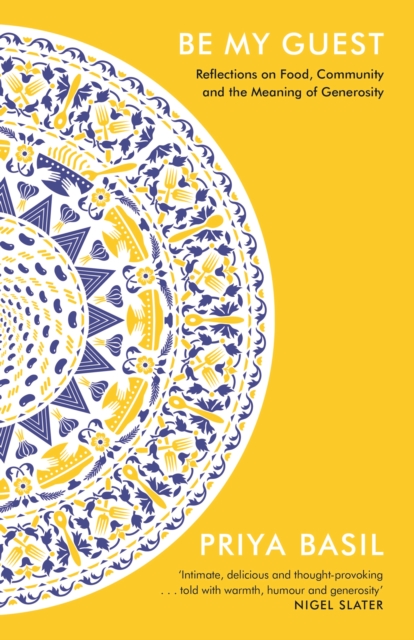 Be My Guest : Reflections on Food, Community and the Meaning of Generosity
Basil, Priya
More by this author...
£12.99
Hardback
Out of stock
Refugees & Displaced People
A meditation on the meaning and limits of hospitality today, from the shortlisted author of the Commonwealth Writers' Prize.
The dinner table, among friends, is where the best conversations take place⁠—talk about the world, religion, politics, culture and cooking. In the same way, Be My Guest is a conversation about all those things, mediated through the medium of shared food.
We live in a world where some have too much and others not enough, where immigrants and refugees are both welcomed and vilified, and where most of us spend less and less time cooking and eating together. Priya Basil invites us to explore the meaning and limits of hospitality today, and in doing so makes a passionate plea for a kinder, more welcoming realization that we have more in common than divides us.
"An intimate, delicious and thought-provoking story, told with warmth, humour and generosity." ⁠—NIGEL SLATER
"The subject of food and its many-threaded associations⁠—of generosity and privation, sharing and hoarding, diversity and denial, pleasure and fear⁠—is the starting point for this absorbing meditation on the interface of self with other in contemporary Europe. Priya Basil writes with honesty, clarity and wit about what it means to be hospitable in a culture of selfishness, and the problems and possibilities of commonality." ⁠—RACHEL CUSK