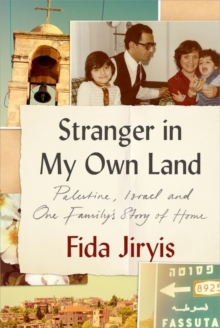 Stranger in My Own Land: Palestine, Israel and One Family's Story of Home
Fida Jiryis
More by this author...
£20.00
Out 29th Sept 2022
Refugees & Displaced People
Middle East
After the 1993 Oslo Accords, a handful of Palestinians were allowed to return to their hometowns in Israel. Fida Jiryis and her family were among them. This beautifully written memoir tells the story of their journey, which is also the story of Palestine, from the Nakba to the present-a seventy-five-year tale of conflict, exodus, occupation, return and search for belonging, seen through the eyes of one writer and her family.
Jiryis reveals how her father, Sabri, a PLO leader and advisor to Yasser Arafat, chose exile in 1970 because of his work. Her own childhood in Beirut was shaped by regional tensions, the Lebanese Civil War and the 1982 Israeli invasion, which led to her mother's death. Thirteen years later, the family made an unexpected return to Fassouta, their village of origin in the Galilee.
But Fida, twenty-two years old and full of love for her country, had no idea what she was getting into. Stranger in My Own Land chronicles a desperate, at times surreal, search for a homeland between the Galilee, the West Bank and the diaspora, asking difficult questions about what the right of return would mean for the millions of Palestinians waiting to come 'home'.