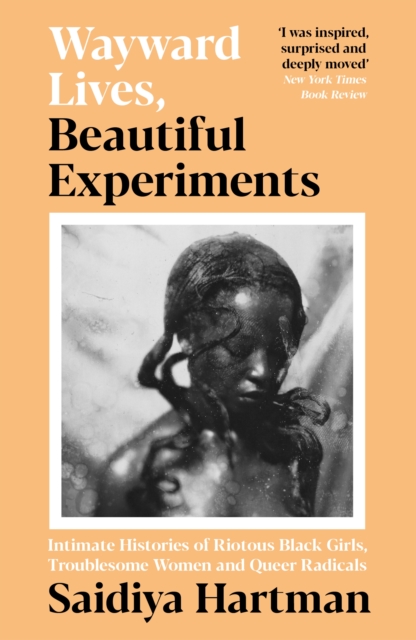 Wayward Lives, Beautiful Experiments : Intimate Histories of Riotous Black Girls, Troublesome Women and Queer Radicals
Hartman, Saidiya
More by this author...
£11.99
Anti-Racism, Decolonisation & Post-Colonial Thought
Radicals & Rebels
Writers of colour
At the dawn of the twentieth century, black women in the US were carving out new ways of living. They refused to labour like slaves or to accept degrading conditions of work. Wrestling with the question of freedom, they invented forms of love and solidarity outside convention and law. These were the pioneers of free love, common-law and transient marriages, queer identities, and single motherhood - all deemed scandalous, even pathological, at the dawn of the 20th century, though they set the pattern for the world to come.In Wayward Lives, Beautiful Experiments, Saidiya Hartman deploys both radical scholarship and profound literary intelligence to examine the transformation of intimate life that they instigated. With visionary intensity, she conjures their worlds, their dilemmas, their defiant brilliance.
SHORTLISTED FOR A JAMES TAIT BLACK PRIZE 2020WINNER OF A NATIONAL BOOK CRITICS CIRCLE AWARDWRTTEN BY THE RECIPIENT OF A MACARTHUR GENIUS GRANT